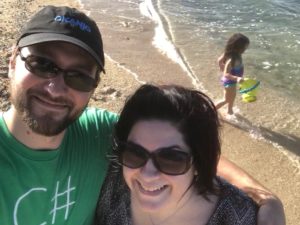 Hi, I'm Luciana: mom to Rosalia; wife to Kevin; and lover of God, food, night skies, and language.
I'm a graduate student in Religious Studies at Cardinal Stritch University and a higher-ed professional in the Milwaukee area.
I love editing and writing. I regularly edit for Corvus Review (starting with Issue 3: Fall) – a fantastic online "literary journal dedicated to the strange, wonderful, real, and downright weird." And I offer editing and proofreading services on a part-time basis.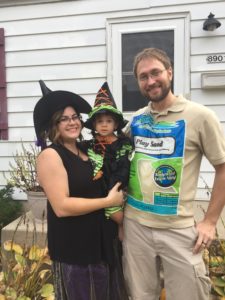 You can also find some of my writing on Mke Moms Blog and my own blog.
When I used to have free time, I enjoyed reading chick lit, crocheting amigurumi, and cooking. I still do all of those things, just less frequently and on an as-needed basis.
My favorite things to do right now: listen to Rosalia tell me about the meaning of life, and count down the days until we can visit St. Croix again.