I love seafood, but I don't love that it's expensive. Joey's is the perfect combination of quality, price and g-free accommodations.
It's a regular favorite for my husband and me.
Until Joey's, the Hubs didn't even like fish and now their fish fry is "the best" and the only one he will eat (without complaining the whole night, that is). That's fine for me because there are so many things I can have!
My usual dish is the pound of crab legs because it's affordable and amazing. I've also had their shrimp and scallops – both were of excellent quality which I didn't expect for such a casual restaurant. G-free safe cooking styles for the shrimp and scallops that I've had so far have been "blackened" and "sauteed Cajun" – both I would highly recommend (but stay away from the Cajun if you don't like spicy!). Safe sides I've had were the french fries, mashed potatoes and coleslaw. Since I love all three, I rarely venture from those, but someday I'll see what else they have.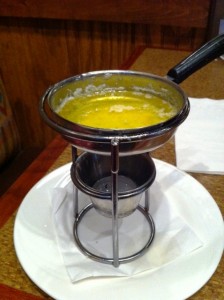 The place is usually empty except for Friday and Saturday nights, the service is as wonderful as the food and they took the time to answer my questions about gluten free seasoning and options. The servers I've had were surprisingly willing to substitute glutenous foods for safe options in those "combo" dishes that usually come with an attitude when you want something not listed.
If you have a Joey's Seafood & Grill near you, try them! See if it's the best fish fry… and if it isn't, you didn't have to spend too much to find out.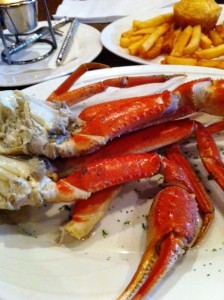 G-Free Grade = A